Valve
A-Series Engine Valve Spring Shim (0.5mm)
| | |
| --- | --- |
| Buy Now | 3,080円 |
| Item Code | P-E-1122 |
Item Description
Application.
Datsun 1200 (7001 - 7305)
Datsun 1200 ute (7510 - 9403)
Datsun 1000 (6604 - 7001)
Datsun 1000 ute (6604 - 7001)
Datsun 120Y, B210 (7305 - 7710)
*Available fit for "ALL A series engine.

Include.
x8 Valve Spring Shim.


In case, You have need those 0.5mm sheets(shims), If You installing valve springs to the cylinder head, needs the amount of load applied to each spring needs to be adjusted until everything is in uniform specification.
Measure the free length and the tension of each spring,
If the measured value exceeds the specified limit re-tune the spring by shim for length.

Valve Spring Specifications(A12/A15),
Free length 46.5mm(1.831 in)
38.7 mm at 23.9kg(1.524in at 52.7Ib)
Valve open:30.2mm at 58.5 kg(1.19in at 129lb)

Notes:
Sold in sets of 8.
Available in 0.5mm Size.

Interchange OEM number:
-----

Specification: Weight: 2.4gram.
Surface Treatment: Tufftride.

SIZE(Approx/Standerd size)
OD: 30.3mm.
ID: 12.3mm.
Thickness: 0.5mm.
Converter mm-inch.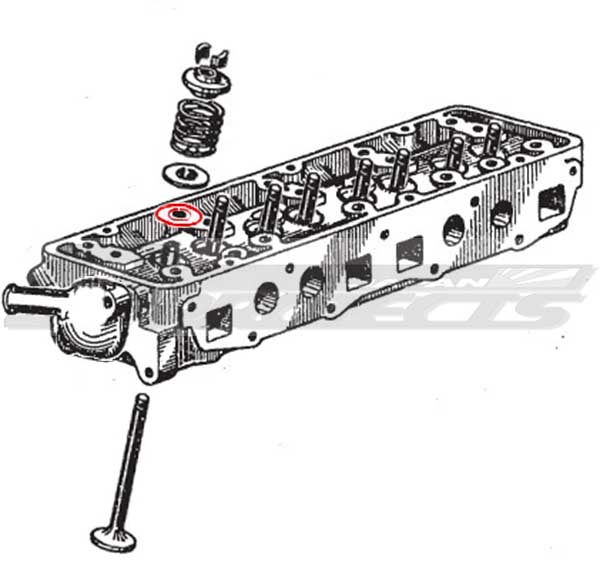 Customer Review
There are no customer reviews yet
この商品を買った人はこんな商品も買っています
E-mail to a Friend
Share this item via e-mail