Gearbox
Clutch Release (3mm Long Length)
| | |
| --- | --- |
| Buy Now | 2,700円 |
| Item Code | P-E-0041 |
Additional Purchase
This Item
Clutch Release Bearing
ADD Buy
Item Description
Datsun 1200 Ute (7510 - 9403)Short Body(Except: Long body)
Datsun 120Y/140Y, B310 (7305 - 8304)A12/Floor 4-Speed.
Available to If A12 Installed models.(And Installed engine back side plate)

Include.
x1 Clutch Release.
*Does not included clutch bearing.

Nissan Genuine parts.
New OEM clutch release bearing sleeve for "B310: A12/Floor 4 Speed" & "Short body of Datusn 1200 Ute".
This is the part that the clutch bearing fits on.
Also about the overall length is a 46.5mm, It is a 3mm long length more than standard length.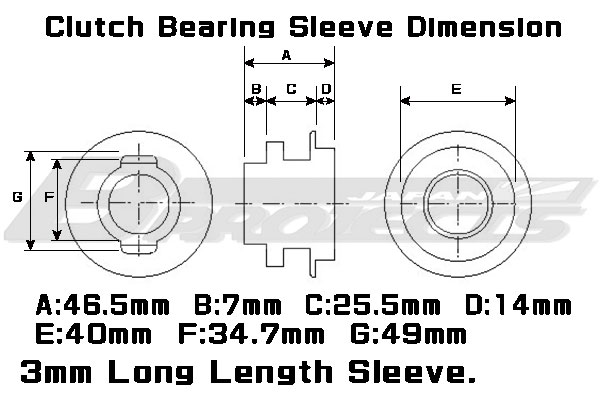 Customer Review
There are no customer reviews yet
E-mail to a Friend
Share this item via e-mail